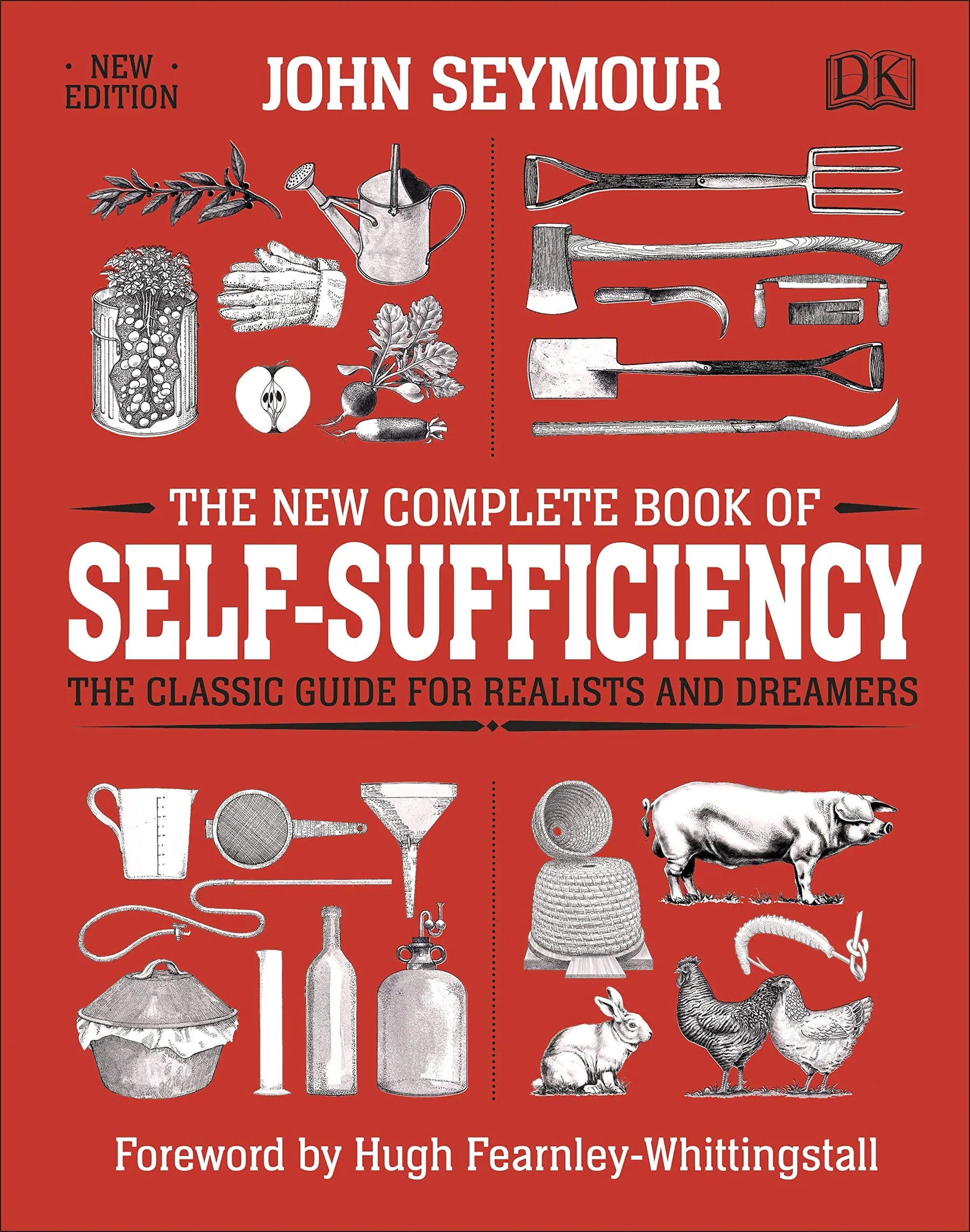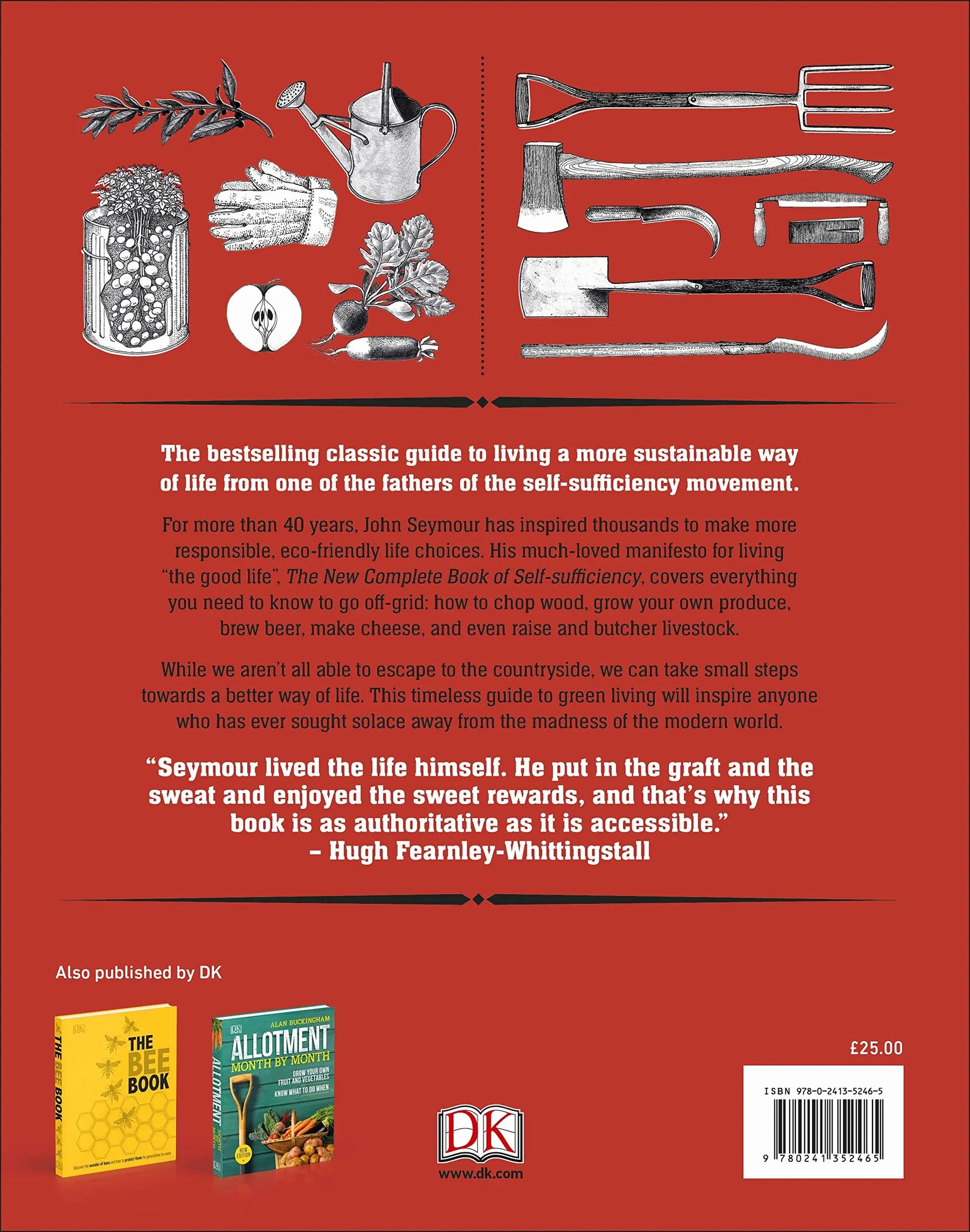 The New Complete Book of Self-Sufficiency : The Classic Guide for Realists and Dreamers
Embrace off-grid green living with this all-encompassing guide to self-sufficiency, your new go-to guide for a more sustainable way of life. For over 40 years, John Seymour has inspired and motivated thousands of people to make more eco-friendly choices to enrich their lives and live sustainably. Now, his bestselling self-sufficiency book offers step-by-step instructions on all things environment-friendly, from preserving your harvest to living off land, this survival guide has it all.

So what are you waiting for? Dive straight in to discover: -Detailed step-by-step guide for achieving a self-sufficient lifestyle tailored to your needs and environment-Encyclopaedic knowledge on a range of eco-friendly tasks such as cultivating, rearing, foraging and brewing. Featuring stunning illustrations of organic fruit and vegetables to inspire growers-Hand-drawn visual illustrations to accompany the step-by-step guide to self-sufficiency skills Feel like becoming a better version of yourself this New Year? Why not stand out from the crowd and challenge yourself to adopting a healthy eco-friendly lifestyle and unleash your endless potential! Whether your goal is to become a green-fingered gardener or you're looking to lower your carbon footprint like never before, this all-encompassing horticulture book has something for everyone to love, with a diverse range of self-sufficiency skills to suit your individual needs and preferences. In fact, this X book features detailed advice for achieving a self-sufficient lifestyle no matter your outdoor space, and includes specific guides for getting the most out of urban gardens, allotments and much more!At DK, we believe in the power of discovery.

From bread making to beer brewing, solar power to small holding, invest in this sustainability book to give green living a new name, and learn some top tips and handy life skills along the way!John Seymour, author of over 40 books, will inspire you to revolutionise your relationship with the planet in your new sustainable all-green way of living. Test your limits and push your boundaries with this riveting read, and discover how to adapt to a zero waste lifestyle from here on out.
Returns Policy
If you are not completely satisfied with your items then you can return them to Sgt Prepper Shop within 15 days of delivery. Damaged items or faults need to be reported within 48hrs of delivery.
Please return to:
Sgt Prepper Shop
10 California
Witton Park
Bishop Auckland
DL14 0DR
Please include a note with your order number and the reason for returning each item.
Shipping

We can ship to virtually any address in the UK.

When you place an order, we will estimate shipping and delivery dates for you based on the availability of your items and the shipping options you choose. Currently, all shipping is provided by Royal Mail.